Fieldstone Memory Care of Issaquah is delighted to introduce our newest team member to the world at large. Caregiver Agapia Rumpel started working here last month, following in the footsteps of her mother Marioara, who's been our Medical Technician on weekends for nearly a year.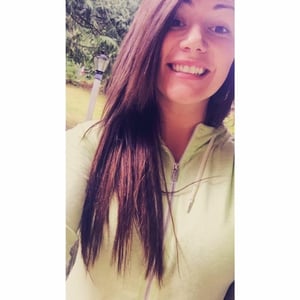 Agapia is a true local, born and raised in Seattle, but her family history has a more international flair. Her parents immigrated from Romania before she was born. They initially lived in New York but eventually crossed the country to settle in Seattle where her carpenter father quickly found work in construction in the growing Puget Sound. As one of six little Rumpel children, she comes from a large family. Her oldest sister was born in Romania, but Agapia and her other four siblings are all US natives.
After graduating from Skyline High School in Sammamish, Agapia enlisted for a six-year tour of duty in the US Army. She trained as a combat medic and achieved the rank of Platoon Sergeant and was Squad Leader as well. After being discharged from the Army, Agapia transitioned straight into training for another type of service— she is currently enrolled in the RN training program at Shoreline Community College. Upon graduating, she plans to pursue a nursing career in cardiac medicine.
As if all this isn't enough to keep her busy, she has yet another title that she wears with pride—Mommy. One-year-old Liam Edward is her pride and joy and will be right there with his parents when they tie the knot next year. She and fiancé Edward are planning a destination wedding in Hawaii in March of next year. In her precious spare time, she's enjoys introducing little Liam to the beautiful Pacific Northwest with outdoor adventures like hiking trips and salmon fishing.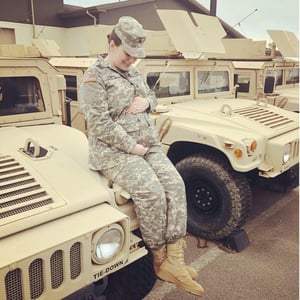 Though Agapia is a new member of the Fieldstone Memory Care team, she's already come to truly love our residents. Our specialized care for residents with Alzheimer's and other forms of dementia requires compassionate, respectful care staff, and Agapia is just that. She shared, "I really like when I'm able to just sit and talk with them. They've all had so many interesting life experiences, and drawing those stories out truly gives me a feel for the person they've always been." She appreciates the staff support and sense of teamwork she's experienced in every aspect of her role here. In fact, she says that on the list of her life highlights—being a mother to Liam, promotion to Platoon Sergeant, and acceptance into the RN program—"working at Fieldstone runs a close fourth!" We're so pleased to have you here, Agapia! Thank you being a part of the team!