This month, we are excited to showcase Amy Sandoval in our Employee Spotlight! Amy is the Director of Nursing Services at Fieldstone Cornell Landing in Portland, Oregon.
Originally from a small town in Oregon, Amy grew up on 8 acres of tree-covered property with her parents and younger brother.
Amy graduated from Chemeketa's Nursing Program with an Associate's Degree. Her first job out of college happened to be a Director of Health & Wellness for a memory care community. She immediately fell in love with working in long-term care and has remained in long-term care throughout her nursing career.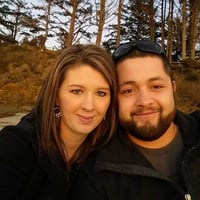 Amy has been with her husband, Martin, for 13 years. Together, they have a 4-year-old daughter, Mackenzie, and a 2-year-old daughter, Riley, and a Siberian Husky named Jackson. She considers her marriage and the birth of her two daughters as the top highlights in her life. Family is extremely important to Amy.
Amy loves to spend time outdoors with her family. She enjoys hiking, camping, boating, visiting local parks or even just hanging out in her back-yard swimming and barbecuing. Her favorite place to go is the beach, especially Sunset Beach, the historic trailhead of the Lewis and Clark expedition. Amy enjoys historical nature conservations and recently returned from a vacation to Yellow Stone National Park where she got to watch a wild momma grizzly bear play with her two baby cubs just feet away from her!
Although she is still new to the Fieldstone team, Amy did work with Executive Director, Krista Kinzer, previously for 4 years and is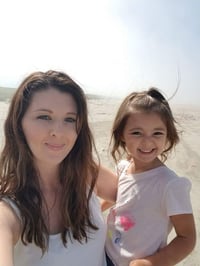 ecstatic to be working with her again! Amy is excited to work for a supportive, local company like Fieldstone Communities. She thinks it is refreshing to see the amount of interaction, guidance, and healthy relationships that occur daily between Fieldstone Cornell Landing and the corporate Fieldstone team.
Amy loves working with seniors! The ability to build a relationship with her residents and their families is what she cherishes most about her role. Amy likes to bring her daughters to work to visit and interact with the residents. Amy's community is her second home, as well as her second family, so being able to integrate the two is something extraordinary. She values the responsibility that her role has and the significant impact it can have on a resident's quality of life. She takes pride in the excellent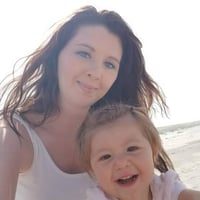 nursing care she and her clinical staff provide.
Fieldstone Cornell Landing is set to open its doors this fall, and Amy is very excited for the challenge and the wealth of knowledge she will gain from opening a new community! She is honored to be an integral part of shaping the community by developing and leading a strong clinical team.
Interested in joining our Fieldstone Communities team? Apply here!